LED-8320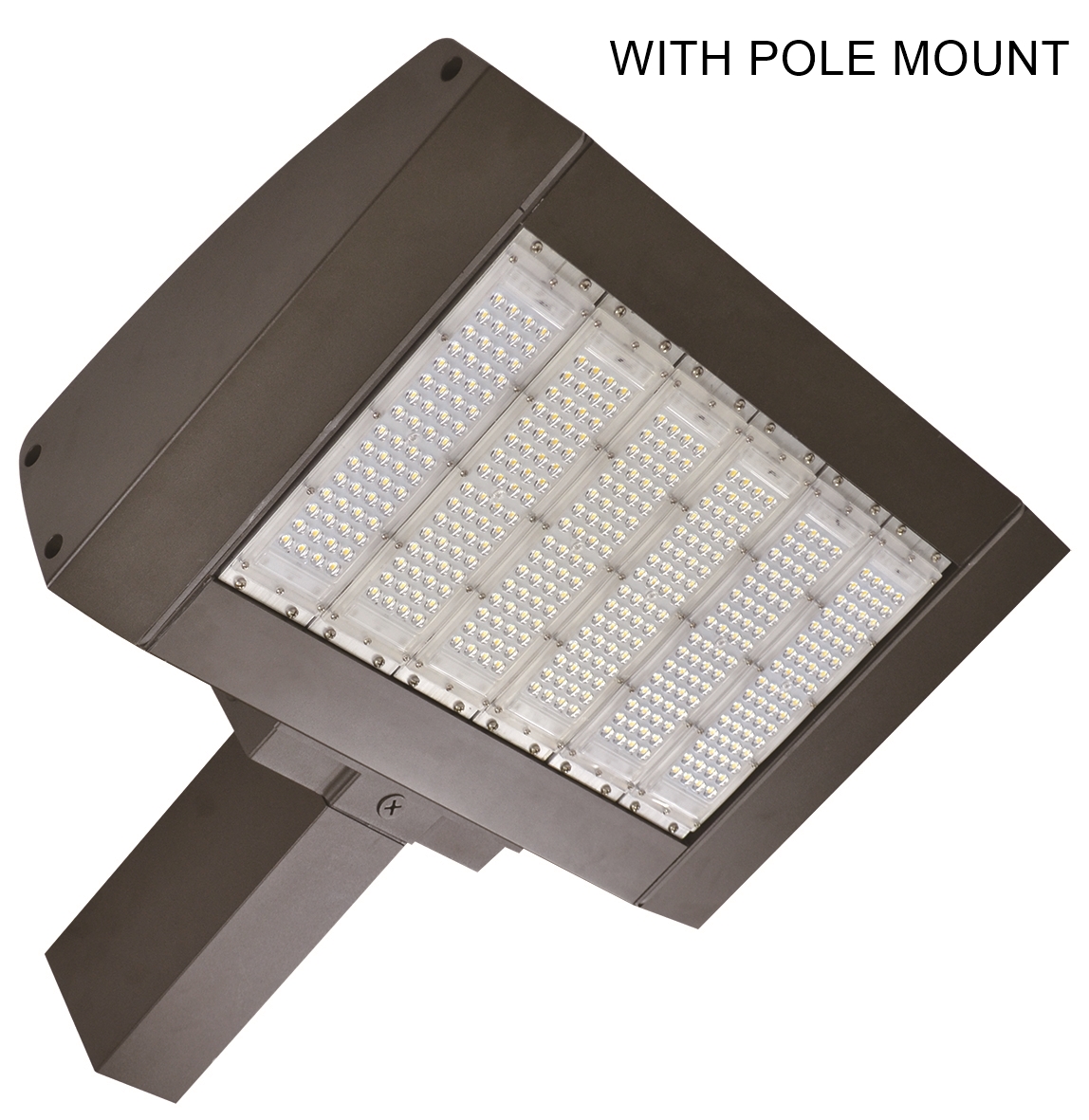 This powerful luminaire has been designed to meet diversified installation requirements.
It can be used as a flood light and area light.
With built in heat sinks on the back of the luminaire, the LED-8320 provides truly spectacular light while keeping the LEDs at a cool temperature.

-UL and CUL listed for wet locations
-Die-cast aluminum and extruded aluminum body
-New generation LED module
-UV stabilized powder coated finish
-Optional Type III Type IV Type VS optics with adder
-Optional 347V with adder
-Finish: Bronze. Color option with adder

Download Datasheet

Model Number
LED-8320-L192
LED-8320-L256
LED-8320-L384
System Wattage
244W
305W
492W
Dist. Type
Type III
Type V
Type III
Type V
Type III
Type V
Delivered Lumens (Lms.)
24468 lm**
24973 lm**
32230 lm**
31892 lm**
49144 lm**
52693 lm**
Efficacy (Lm/W)
100 lm/W
102 lm/W
132 lm/W
104 lm/W
161 lm/W
173 lm/W
Color Rendering Index (CRI)
70+
Color Temperature (CCT)
3000K / 4000K / 5000K
Input Voltage
120~277V AC
Dimensions (Inches)
25.2" x 5.6" x 15.7" inches

Build Your Order

Model
Number
System
Wattage

Voltage

CCT

Electrical

Housing
Finish

Mounting

LED-8320

244W
305W
492W
120-277V
347V**
3000K
4000K
5000K
CUSTOM**

Dimmable**



Bronze
CUSTOM**
Trunnion
Slip Fitter
Pole Mount

**Optional with adder
*Different LED Kelvin temperature available with 5-6 week lead time. Please call for quote.
**Disclaimer: This test report was produced in accordance with IES LM-79 photometric testing protocol for luminaires, using a single representative test fixture.
Actual production units may vary from the values reported here by up to +/-10%.