LED-367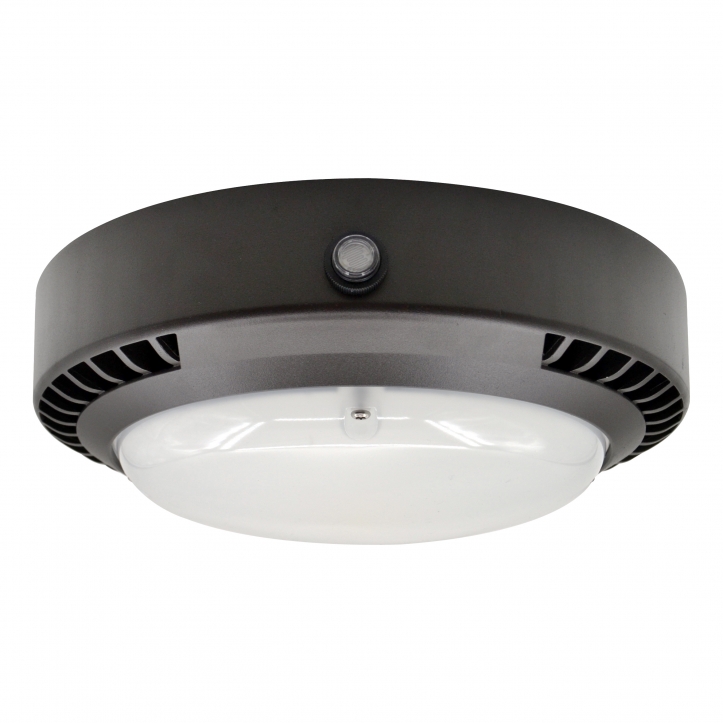 This canopy light has a slim and low profile design which provides safe and a visually appealing lighting experience.
Luminaire can be mounted directly to the ceiling with 3/4" pendant mounting option available.
Quick mount structure for contractors to work safely and easily in the confined-space areas.
It is a perfect solution to replace 150-250 metal halide lamp with a benefit of low maintenance cost.

-UL and CUL listed for wet locations.
​-Solid construction die cast aluminum body.
​-UV stabilized powder coated finish.
-Unique quick mount design.
-DLC Listed.
-Optional Photo Control wiht adder.
-Finish: Bronze. Color option with adder
-Glare Free.

Download Datasheet

Model Number

LED-367

System Wattage

40W

59W

Delivered Lumens (Lms.)

3843 lm**

5771 lm**

Efficacy (Lm/W)

96 lm/w

99 lm/w

Color Rendering Index (CRI)

70+

Color Temperature (CCT)

5000K

Input Voltage

120~277V

MA

950 MA

1400 MA

Equivalent

150W MH

250W MH

Dimensions (Inches)

11"x 11" x 3.75"

Weight (kg / lb)

2.5kg / 5.51lb

Build Your Order

Model
Number
System
Wattage

Voltage

Electrical

CCT

Housing
Finish

Mounting

LED-367

40W
59W

120-277V




Photo Control**

5000K
CUSTOM**
Bronze
CUSTOM**

Quick mount

**Optional with adder
*Different LED Kelvin temperature available with 5-6 week lead time. Please call for quote.
**Disclaimer: This test report was produced in accordance with IES LM-79 photometric testing protocol for luminaires, using a single representative test fixture.
Actual production units may vary from the values reported here by up to +/-10%.