LED-369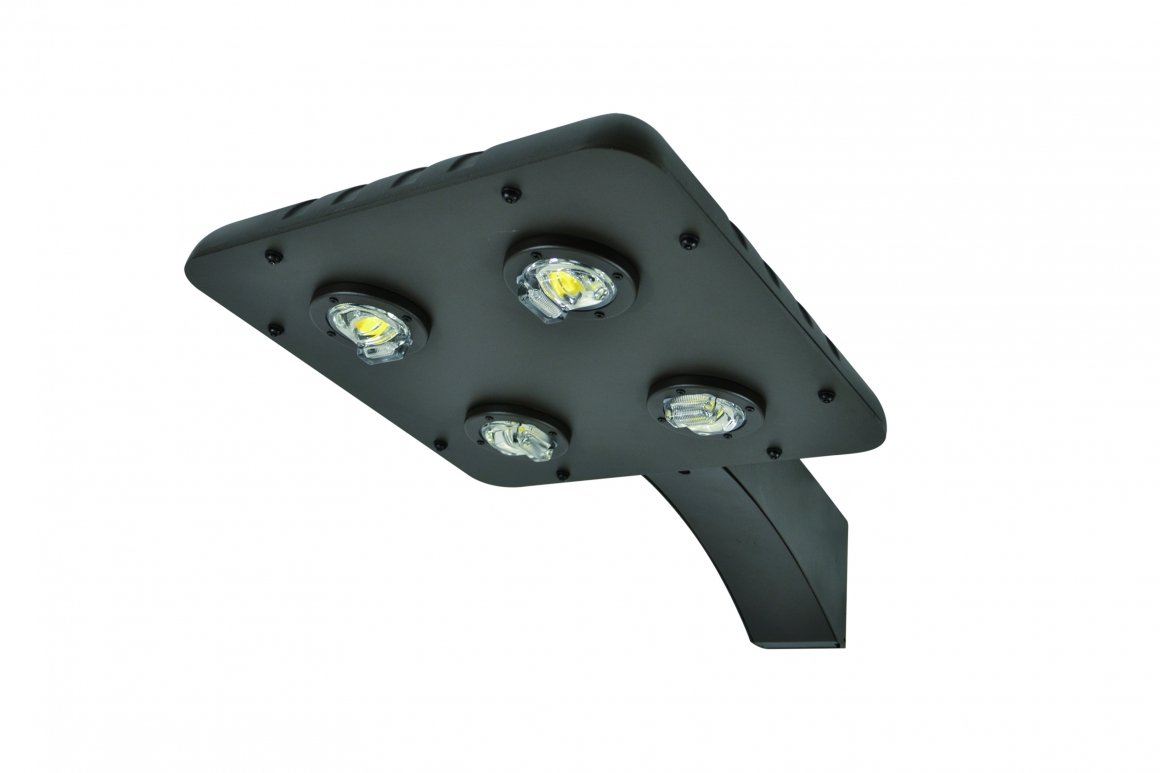 LED-369 is truly an energy-efficient roadway fixture.
LED-369 provides uniform light distribution in any given environment while minimize power usage.
Its sides are constructed by die-cast aluminum while its patented centerpiece is designed to maximize heat dissipation from the LED light engine.
This technology allows the fixture to run cooler maximizing LED and driver operating life.
The powder painted "Body guard" finish provides excellent protection.

-UL and CUL listed for wet locations
-Heavy duty die-cast aluminum powder coating, corrosion resistant hardware
-UV stabilized powder coated finish
-Optional 10kV surge protector with adder
-Optional NEMA photo control with adder
​-Optional Type II, Type III, Type IV, Type VS optics
-Finish: Bronze. Color option with adder



Model Number

LED-369
T2-T3
LED-369
T4-T5
LED-369
T2-T3
LED-369
T4-T5
LED-369
T2-T3
LED-369
T4-T5

System Wattage

155W

182W

226W

Delivered Lumens (Lms.)

22433 lm**

23555 lm**

24903 lm**

25879 lm**

30471 lm**

31208 lm**

Efficacy (Lm/W)

145 lm/w

152 lm/w

137 lm/w

142 lm/w

135 lm/w

138 lm/w

Color Rendering Index (CRI)

70+

Color Temperature (CCT)

5000K

Input Voltage

120~277V / 347V

MA

600MA

800MA

1000MA

Equivalent

175W MH

250W MH

400W MH

Dimensions (Inches)

28.5"x 16.8" x 6" inches

Model
Number
System
Wattage

Distribution

Voltage

CCT

Electrical

Housing
Finish

Mounting

LED-369

155W
182W
226W

T2-T3-T4-T5

120-277V
347V**
5000K
CUSTOM**
Surge protector 10K**
NEMA photo control**
Bronze
Black**​
CUSTOM**

Pole Mount

**Optional with adder
*Different LED Kelvin temperature available with 5-6 week lead time. Please call for quote.
**Disclaimer: This test report was produced in accordance with IES LM-79 photometric testing protocol for luminaires, using a single representative test fixture.
Actual production units may vary from the values reported here by up to +/-10%.