LED-360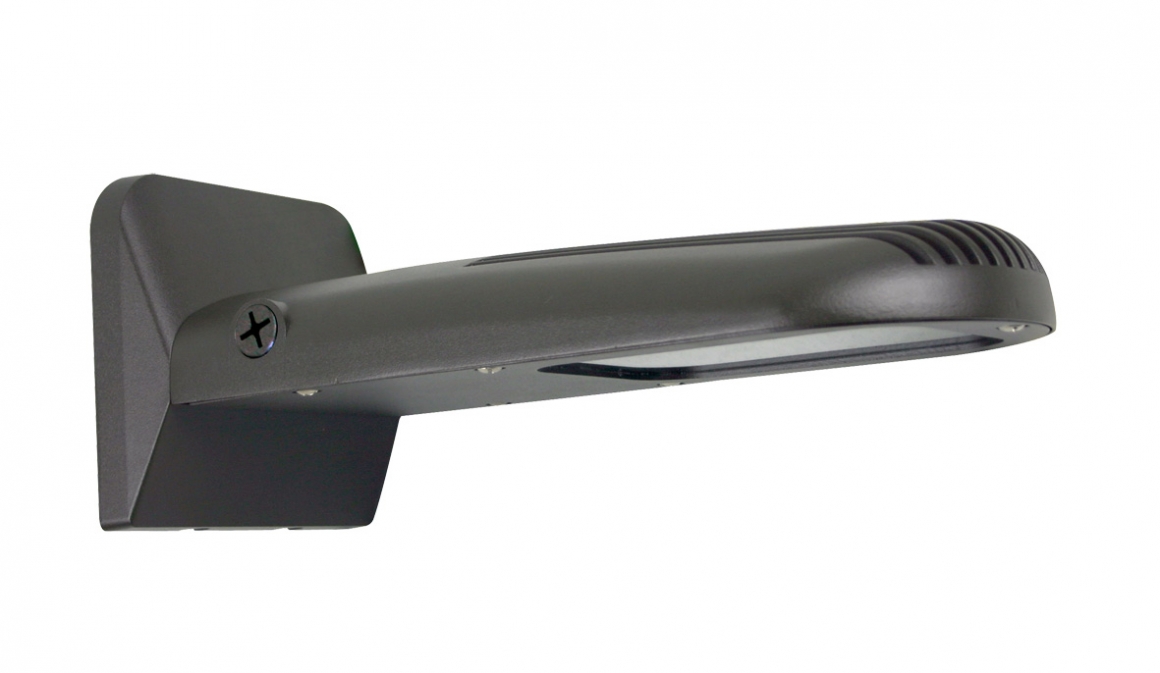 This fixture has a different take on the traditional wall pack light design.
This distinctive luminaire is made of one piece die-cast aluminum.
With a high efficient LED module, this LED fixture is exactly what you need to meet a variety of illumination requirements.
Unique chromate-conversion coating provides the resistance to corrosion, ultraviolet light, and abrasion in harsh outdoor environment.

-UL and CUL listed for wet locations.
-Die-cast aluminum body.
-Unique quick mount design.
-Patented Fixture.
-UV stabilized powder coated finish.
-Various optical lenses available.
-LED-360A: with Frame, with Glass; No optics.
-LED-360B: without Frame, without Glass; with Optics.


Model Number

LED-360-L5

LED-360-L10

LED-360-L15

System Wattage

14W

25W

37W

Delivered Lumens (Lms.)

654 lm**

1310 lm**

1663 lm**

Efficacy (Lm/W)

47 lm/w

53 lm/w

45 lm/w

Color Rendering Index (CRI)

70+

Color Temperature (CCT)

4000K / 5000K

Input Voltage

120V-277V

MA

700MA

500MA

700MA

Equivalent

50W-70W MH

70W MH

100W MH

Dimensions (Inches)

13.9" x 6.22" x 6.22" inches

Weight (kg / lb)

3.03 kg / 6.6 lb


Build Your Order

Model
Number
System
Wattage

Distribution

Voltage

CCT

Electrical

Housing
Finish

Mounting

LED-360-L5
LED-360-L10
LED-360-L15
14W
25W
37W
Wide**
Narrow**

120-277V

5000K
CUSTOM**

Photo control**

Bronze
Black**​
CUSTOM**

Wall mount

**Optional with adder
*Different LED Kelvin temperature available with 5-6 week lead time. Please call for quote.
**Disclaimer: This test report was produced in accordance with IES LM-79 photometric testing protocol for luminaires, using a single representative test fixture.
Actual production units may vary from the values reported here by up to +/-10%.