LED-2850B-TR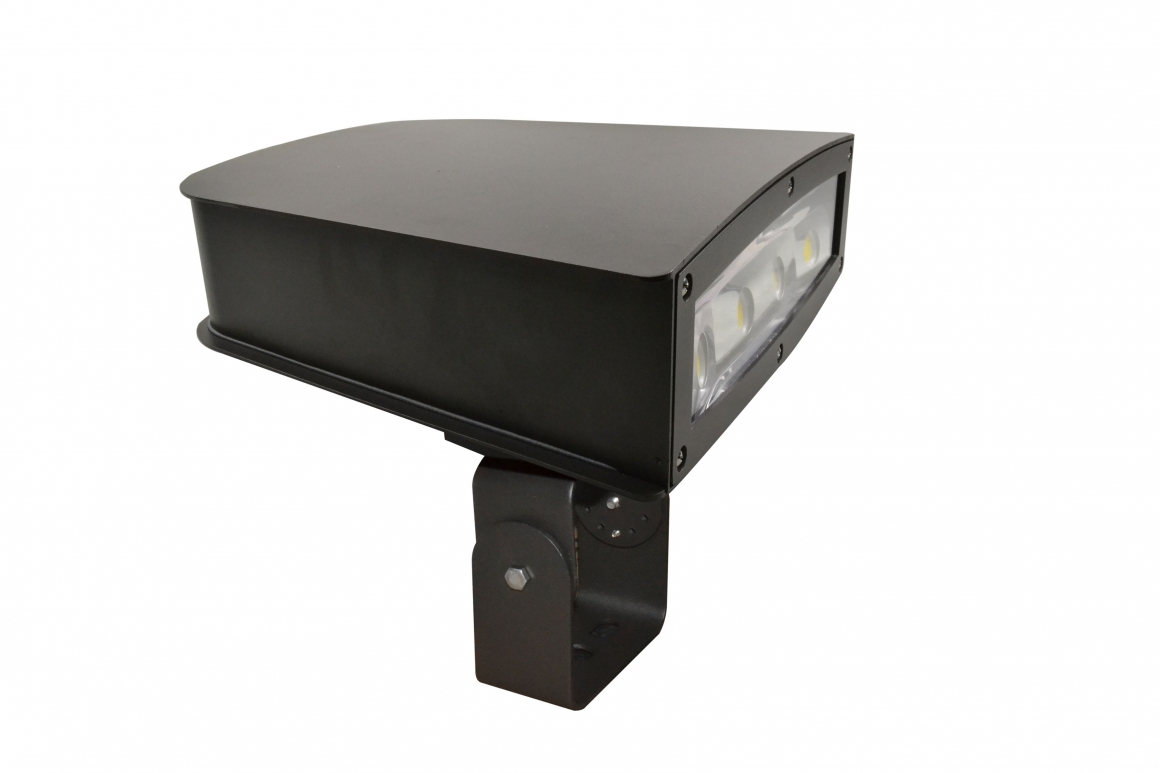 This newly designed luminaire with built-in heatsink in casting featuring its versatility that can be served as wall light, flood light and etc.
Incorporated with high performance Led module along with high-quality optical reflector, this fixture performs efficiently and steadily against harsh outdoor environment.

-UL and CUL listed for wet location
-Solid construction die-cast aluminum body
-DLC Listed
-​UV stabilized powder coated finish
-High impact resistant tempered glass
-Patented Fixture
-Optional photo control with adder.
-Finish: Bronze. Color option wiht adder.
-Available Options as adder: TR Brackets, SFS Brackets, SFB Slip Fitter, Quick Mount.

Download Datasheet

Model Number

LED-2850B

System Wattage

83W

146W

Delivered Lumens (Lms.)

8519 lm**

15511 lm**

Efficacy (Lm/W)

103 lm/w

106 lm/w

Color Rendering Index (CRI)

70+

Color Temperature (CCT)

5000K

Input Voltage

120~277V

MA

500MA

900MA

Equivalent

250W MH

250W-400W MH

Dimension (Inches)

14.17"x12.62"x12.8" inches

Weight (kg / lb)

6.87 kg / 15.1lb

7.16 kg / 15.7lb

Build Your Order

Model
Number
System
Wattage

Distribution

Voltage

CCT

Electrical

Housing
Finish

Mounting

LED-2850B

83W
146W

N/A

120-277V

5000K
CUSTOM**

Photo control**

Bronze
Black**​
CUSTOM**
Trunnion**
Slip Fitter**
Quick Mount

**Optional with adder
*Different LED Kelvin temperature available with 5-6 week lead time. Please call for quote.
**Disclaimer: This test report was produced in accordance with IES LM-79 photometric testing protocol for luminaires, using a single representative test fixture.
Actual production units may vary from the values reported here by up to +/-10%.